ATLANTA — A woman's whose arm was amputated after a crash with an Atlanta Police Department officer could receive half a million dollars in a settlement. 
Lisa Williams filled a civil lawsuit against the City of Atlanta in June alleging Officer Dejoira Phillips slammed her patrol car into the side of Williams' vehicle as Williams drove through an intersection on Feb. 21. The lawsuit said Williams had a green light and Phillips had a red light. 
The lawsuit also said that Williams' left arm had to be amputated between the shoulder and elbow at the scene of the wreck. 
The Atlanta Council Public Safety Committee passed a resolution approving a $500,000 settlement after it determined that it would be more expensive to defend themselves in court. The settlement next goes to the Atlanta City Council for final approval.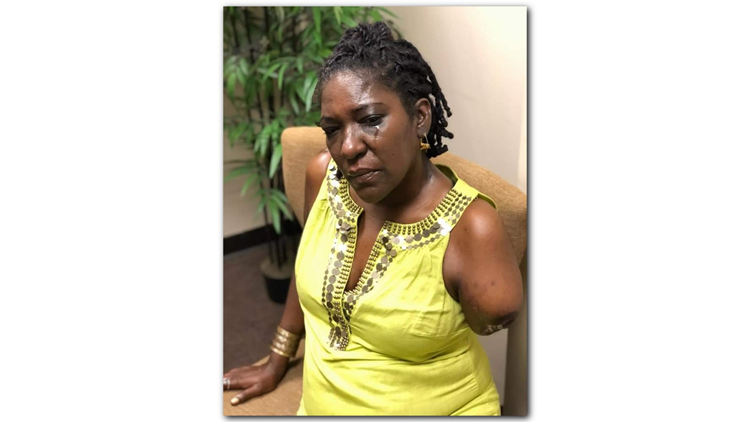 Derrick Boazman
The $500,000 will be paid out of the city's general fund if the council approves it. 
In an interview with 11Alive, Williams said everything about her life has changed since the accident – from her job as a safety engineer to her passion as an artist — and she is struggling to adjust.